Reviews
"thank you for the amazing photos..."

Trust what my customers have to say.
Mr & Mrs Hesketh-Baker, Bolton
Dave you are absolutely fantastic!! From our first meeting to receiving our album, from the morning to our fist dance at our wedding you made us feel at ease can't thankyou enough. so over the moon with your service and our album thankyou so very much love Jen and Paul xx
Mr & Mrs Thomas, Chorley
Dave was amazing on our wedding day I felt so relaxed and comfortable. Nothing was to much for him. I can't wait to see the photos x
Mr & Mrs Nicholls, Bolton
Brilliant photographs. ..We were thrilled last week when we received our disc with our wedding photographs from our wedding last month they are fantastic so clear and bright and every moment captured thank you dave !
Mr & Mrs Riley, Westhoughton
Absolutely perfect photos. Dave was brilliant to work with and made the process so easy and enjoyable. Highly recommended!
Mr & Mrs Hindle, Preston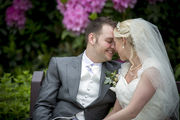 Dave photographed our wedding at The Gibbon Bridge Hotel this year, and we couldn't have wished for a better photographer. To say he was amazing would be an understatement! He captured every magical moment of our day and all of our friends and family complimented on how hard working and polite he was. He felt more a part of our wedding party than a photographer, making everyone feel at ease. Even my mum, who is particularly uncomfortable in front of a camera. We now have our pictures and LOVE them all. Selecting the ones for our album is proving to be a very difficult task. If you require a photographer who will capture every magical moment of a very special day, DMC Photographic comes highly recommended. Amazing value for money. 5* service and the quality of the images are brilliant!! We cannot wait for our album. Helen and Mark Hindle.
Mr & Mrs Mack, Manchester
We booked Dave for our wedding after meeting him just once. He was friendly and professional, very reasonably priced and his attention to detail was exceptional. We booked the package which included a full day's photography from Bridal preparations to an hour after the first dance. The bridal shots were classy along with some more relaxed photos but at the same time not affecting the comfort of the Bride and Bridesmaids preparations.Our wedding had a very fun and relaxed atmosphere which Dave catered for perfectly, with all the family and friends shots we required along with some entertaining "Dave inspired" photos.Other than the times we were physically stood in front of Dave we wouldn't have known he was there. During the ceremony and meal he managed to take some fantastic photos without even been seen. When he was being seen though, he was sure to make people feel relaxed and comfortable to get the best out of the shots he was taking.The time and effort Dave spent with us more than exceeded our expectations. He even made it to the dance floor himself after some persuasion from the bridesmaid's.After the wedding we received our edited photos promptly and were very impressed. (These photos were un-watermarked which was a massive positive for us). We then chose the selection of photos for our album which Dave put together with a great deal of thought and to a very high standard. We couldn't have been happier. The whole process of originally meeting Dave to the personal touch of him hand delivering our Photo album was a stress free and very pleasant experience. We would recommend Dave to anyone that requires a photographer, but not just for weddings, as I expect he has the same passion and attention to detail in any line of work he partakes in. Wayne and Eloise Mack.
Mr & Mrs Balshaw, Lostock Hall
After Dave coming round and talking us through his packages and showing us his photos we were certain we wanted to book him, with a very reasonable price we booked there and then. We weren't dissapointed as our photos were gorgeous, we had a good selection of posed and natural shots and they all looked fantastic. We had a lot of people comment on how good they were, and a few of out friends asking who our photographer was to look at booking for their wedding. All throughout the day Dave was friendly to all the guests and always had a smile on his face which made our guests feel comfortable around him and the camera. I would recommend Dave to anybody looking for a wedding photographer, he was brilliant all round.
Mr & Mrs Goodwin, Horwich
Dave was our photographer for our wedding last October. He met with us before hand to discuss options for the day and put us completely at ease with his easy going nature and ideas for very natural photos on the day (especially as I am rather camera shy). The actual day was wonderfully captured by Dave and the subsequent album we purchased has left us with a perfect memory of how the day unfolded. Throughout the whole day from start to finish he was discreet and mindful of our guest and managed to take pictures of funny moments we may otherwise have missed.We were 100% happy with Dave and would (and already have) highly recommend him to anyone looking for an excellent Wedding photographer. Thank you Dave. Steph and Mark.
Ellen & Joe, Manchester
When we met with Dave he brought his portfolio with him and we were won over by his style: combining natural and formal shots. He also made us feel at ease as he has has a very calm demur and wasn't at all intrusive on the day. We chose one of Dave's storybooks to present our photos and he has created a wonderful memento of our day - something for us to cherish.
Mr & Mrs Shorinwa, Oldham
Dave was the photographer at our African themed wedding. He met with us months before the wedding to discuss the style we wanted and show us sample photo albums. He was both friendly and very professional. On our wedding day, he was very attentive and patient with our multicultural guests (and there were lots of them). He took amazing posed photos as well as beautiful natural shots. All our guests commented on his likeability and professionalism.We went for a DVD of pictures played to the music of our choice and a photo book album which we both felt was a good value for money. We were so excited when our pictures and DVD arrived a few weeks later. The natural shots captured special, romantic moments between Larry and I. There were also special, funny moments amongst the guests. The picture quality was impeccable. It really captured the overall happiness felt on that day.Thank you Dave for photographing our wedding!!!. We would 110% recommend Dave for anyone looking for a brilliant photographer. Larry and Abi.
Mel & Damien, Bury
Dave was the photographer at our wedding in May. Before the wedding he met with us to discuss the style of photos and album we would like and also to make sure he captured all of the moments that we wanted. During the wedding day Dave was very professional and friendly to all of our guests. He was very patient with our guests, which there were a lot of!! Throughout our day. Dave was very discreet and took some gorgeous natural photos which is exactly what we wanted. After finally choosing photos for the album (which was extremely difficult as they were all beautiful) Dave made us the perfect wedding album. The photos he took were brilliant quality as was the album he made. I would highly recommend Dave as he was fantastic value for money on the day and for his service and patience afterwards in designing and delivering the album.
Mr & Mrs Seddon, Wigan
Dave was our photographer for our wedding last September, and we met him for consultation to discuss our needs which he was more than happy to meet and provided suggestions of shots which would look nice.Dave was friendly and professional and never got in the way of our big day, we forgot he was there, and we have lots of beautiful pictures of our big day. We received our DVD of pictures about 3 weeks after our wedding, all of which were high quality and without watermark.We would definitely recommend Dave to be your photographer. Thanks Dave for being a part of our big day and making it so special.
Simon & Kate - Horwich, Bolton
We booked Dave on recommendation from someone else for our wedding and were really very pleased with our decision. The quality of the pictures was stunning and thanks to Dave's very friendly and discreet manner he made us feel completely at ease and managed to capture some beautifully natural shots of us on our special day. We both thought that it was excellent value for money considering the service we received, especially with the photo DVD we got to keep. We decided to go with a small photo album and we were really happy with the layout and the print quality. We would wholeheartedly recommend Dave to any other couples. Thanks again for photographing our wedding! Simon & Kate
Gemma Hadley, Bolton
What can I say, a true professional. Great value with a fantastic service. Dave is such a friendly man and put me and husband at complete ease. Don't hesitate on booking him you won't be disappointed.
Mr & Mrs Noble - Manchester
Hiring DMC photographic for our wedding was an easy choice to make. Having viewed his portfolio and meeting for a chat we knew he was the man for the job. On the day we were not disappointed one little bit, Dave was exceptionally friendly, attentive and professional from start to finish. Guests even commented on how friendly and likeable he is.When our pictures arrived we were totally thrilled. The images were of a fantastic quality and captured the joy and laughter of our day perfectly. I think you would be doing yourself a diss service not to hire Dave. Mr and Mrs Noble.
Nicola & Paul - Bolton
5 star all round, extremely fantastic service, Dave is a friendly, talented man, made our day extra special, the proof is in the end product, excellent album, dvd, cd of all photos. I was brought to tears, he captured each magical moment. I cannot find fault anywhere, would highly recommend to anyone. we felt so relaxed, completely overwhelmed by our album, words are simply not enough very talented professional, outstanding. we can not thank Dave enough !!!
Stuart Colling - Bolton.
I booked Dave to take pics of my gorgeous daughter and was amazed at the quality of service in daves calm and relaxing manner. Not only did my daughter feel at ease, he managed to catch her personality perfectly. The quality of pics were second to none and I was completely spoilt for choice with which pics to choose. I could not be happier with the results and would recommend DMC Photographic to anyone who wants that perfect photograph. Thanks Dave and keep up the great work. 10/10
Alison & Colin - Liverpool.
From the very first meeting with the photographer you could see he is very passionate and caring about his work. Fantastic before, during and after service was provided. Very highly recommended
Malcolm Howe, Lord of Sharples
Congratulations on excellent photos, they will really enhance my book!
Sam and Grant - Bolton.
Totally stunning photography that will make sure we remember our day perfectly. All our friends and family have commented on how the photos really capture the spirit of the day. The DVD of photos put to our wedding music is beautiful and a real unique way to look back on the day. Thanks Dave!
Mr Tighe - Bolton
I can not recommend DMC Photographic highly enough. The quality, service and professionalism (even when dealing with a couple of mischievous kids) of both Dave and his work is exceptional. I will be using him again for future photographs as the kids get older.
Catherine Sherriff, Manchester.
We decided to chose Dave as our photographer after a recommendation from a friend. We are so glad that we did. Dave has a very friendly but very professional attitude. He was keen to answer any questions or worries we had and nothing was too much trouble. On the actual day, Dave was unobtrusive and we really forgot he was there. We could not have been more delighted with our album (and the picture disc that he provided). He had managed to capture the atmosphere and feeling of our day. The photos had a very natural feel which is what we wanted. It was so nice to see interactions between people that we hadn't seen in the photos and other key events of the day. We would really recommend Dave.
Angela Boatswain, Blackburn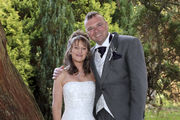 Photographs told the story of our wedding day perfectly and seemlessly. Dave was attentive at all times; we were confident from our very first meeting that he would deliver a service exactly tailored to our needs. The albums, we bought two, are beautiful and exceptional in quality. We are 100% satisfied therefore highly recommend.
Alison & Michael - Manchester.
Thanks for being our photographer for our wedding.Dave captured some truly memorable moments from the occasion. He made us feel relaxed on the day which shows on the photos. As Dave put us at ease this helped us enjoy the day even more. We were really pleased with the mix of photographic styles. We have also received positive comments from friends and family about how much they liked the photos. Dave produced a great photo album,DVD and CDs which are fantastic mementos from the day.
Sheena & Sean - Blackburn.
I just wanted to drop you a note to thank you for the amazing photos of Asher's naming day. The DVD montage has been sent to all the grandparents who treasure them, with the music it has had us all in tears! I especially wanted to thank you for your relaxed manner amidst the chaos of the day. We really forgot you were there and were so delighted at the wonderful moments you captured. The images are so stunning and so intimate. The pictures are like works of art and so much more than anything we could have imagined. We just really feel you recorded the atmosphere of our day in a very special way. I felt so moved when I saw all the work you had done and wanted to write to thank you.I will be recommending you to all my friends.So thank you so very much, the photos really are beautiful.
Liz - Ordsall Hall Salford
Dave from DMC Photographic photographed some special events that we held at Ordsall Hall. He worked in a very professional way and took amazing photographs of the people who were there. He really captured the special atmosphere of the event. I wouldn't hesitate to recommend him to others.
Barbara W - Bristol
Dave was the official photographer at our Daughter's Christening and did a wonderful job. He was professional, put everyone at ease and really captured the sentiments of the day. We were thrilled with the results and the accompanying DVD he made of the photos still make us cry every time we watch it (in a good way!). We can't recommend Dave highly enough.
Iain and Dani - Bolton.
When it came to choosing our wedding photographer, we chose Dave from DMC Photographic because of his friendly, professional manner, and the high quality of his previous work. Dave's down to earth approach put not only us, but also our guests at ease. Dave interacted brilliantly with all the guests including the children and was able to take the most beautiful and amazing photos.When the photographs arrived they were everything we could have wished for and we will cherish for the rest of our lives together. We would like to pass our thanks and gratitude onto Dave for making our special day all the more special.
Fificuddles - Manchester.
I hired Dave to get portfolio shots done. He is great to work with. He really knows how to get the best out of people and put me at ease from the moment I arrived. His passion for photography and service is first class and his creative eye gives his shots that edge. Will definitely hire him again.
Joanne and Darren - Bury.
It was really important that we had a photographer that was flexible. Dave listened to what we wanted before the day and gave us truly impressive results. As we had a winter wedding we had to take the weather into consideration, Dave produced loads of fantastic indoor shots, which were really artistic and I wouldn't change them for the world!I wouldn't hesitate to recommend DMC Photographic, he helped make our day perfect.
Helen and Marek - Manchester.
Dave was really discreet at our wedding, we hardly noticed he was there! His pictures are really professional and romantic. I'd definitely recommend Dave to anyone who wants a wedding photographer with a difference and without too much intrusion or formality.
DMC Photographic
"The Home of Great Photography in Lancashire, Cheshire, Greater Manchester & Merseyside..."